TELLING® is pleased that we are doing our part to help protect and conserve the Earth's natural resources. All metal products manufactured by TELLING Industries meet or exceed United States Green Building Council LEED® criteria, for recycled content.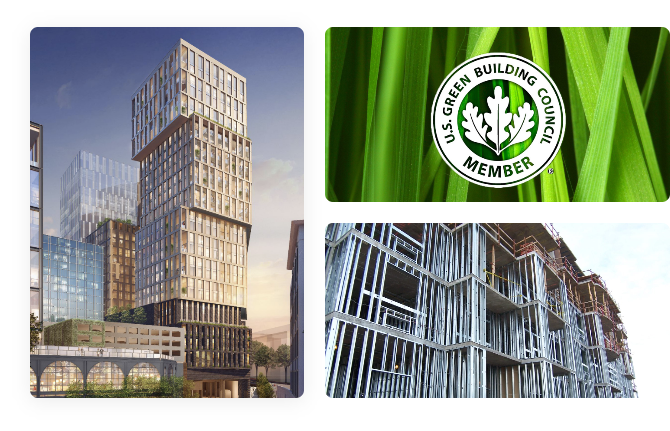 Our Materials and Resources MR Credit
This credit encourages the use of products and materials with life-cycle information available with environmentally, economically and socially preferable life-cycle impacts. It has an option of using 20 different permanently installed products sourced from at least five different manufacturers. Environmental Product Declarations (EPD) which conform to ISO 14025, 14040, 14044 and EN 15804 or ISO 21930 and have at least a cradle to gate scope. Telling Industries manufactures multiple products that can contribute towards this credit.
An opportunity for an exemplary performance point is available here for sourcing at least 40 qualifying products from five manufacturers.
This credit encourages the selection of products and material for which life cycle information is available with environmentally, economically and socially preferable life-cycle impacts. It is designed to reward teams for selecting products verified to have been extracted/sourced in a responsible manner.
Using Option 2, one LEED point can be obtained using the Recycled Content responsible extraction criteria. Recycled content is the sum of post-consumer recycled content plus half the pre-consumer recycled contact, based on cost. Products meeting recycled contact criteria are value at 100% of their cost for the purposed of credit achievement calculation.
The goal of this credit is to reduce construction and demolition waste going to landfills and incineration facilities by recovering, reusing and recycling materials. Telling Industries products are manufactured from cold-formed steel which is 100% recyclable (Option 1 – Diversion). The specific contribution calculation will vary between projects and must be determined by the contractor.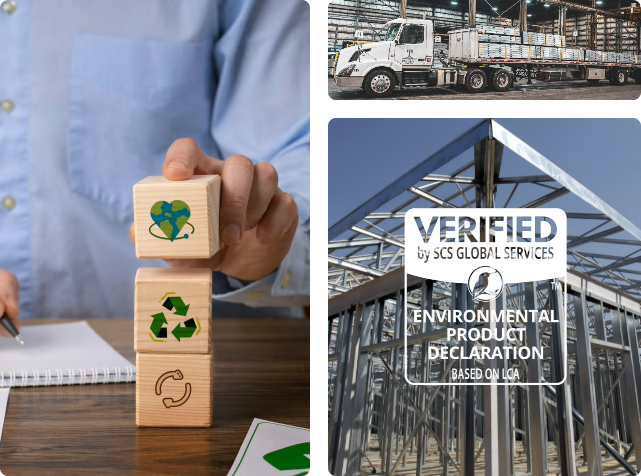 Restriction of Chemicals in Steel Coating
Telling industries has validated through our steel mill partners that the steel coatings do not exceed the hazardous chemical thresholds outlined in many environmental guidelines. This includes the stringent European Union regulation (EC) No.1907/2006 concerning the registration, evaluation, authorization, and restriction of chemicals.
To the best of Telling's knowledge based on the current available information, the galvanized steel products, produced according to ASTM A-653, do not contain any hazardous substances above the relevant concentration levels as outlined in many environmental guidelines.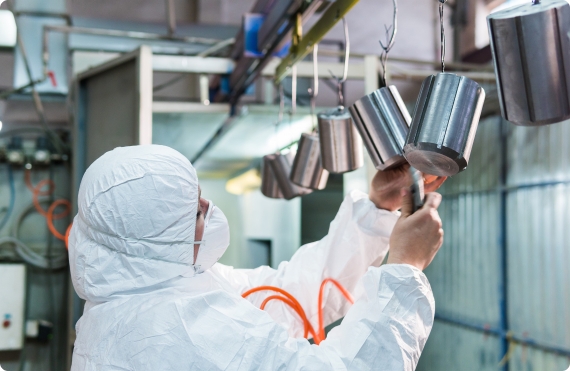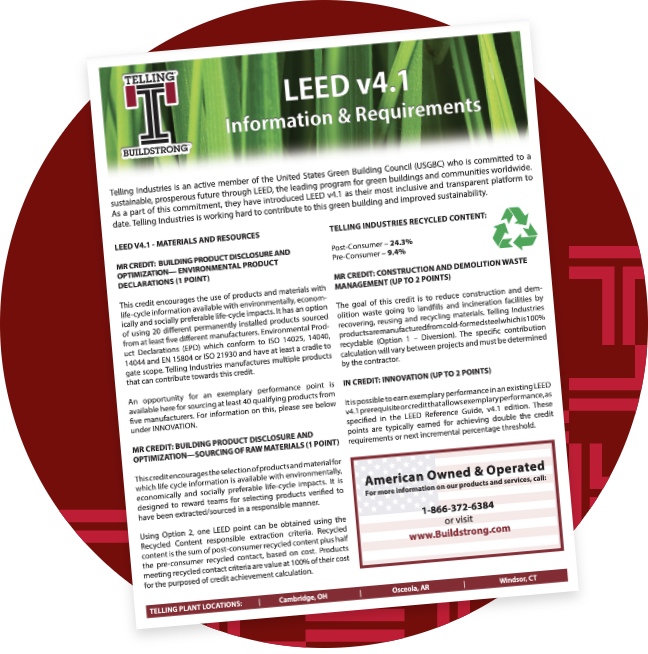 Download Submittal Request
If you're in need of product information or technical data for a particular construction project, download our Submittal Request form today.