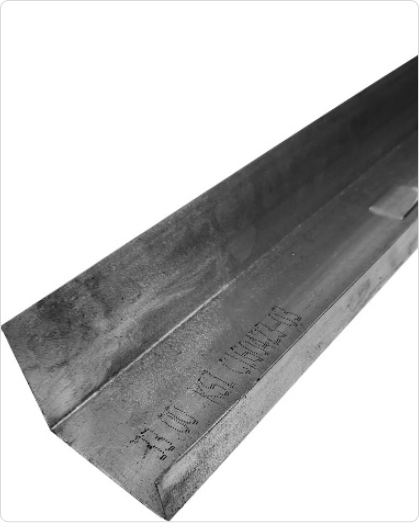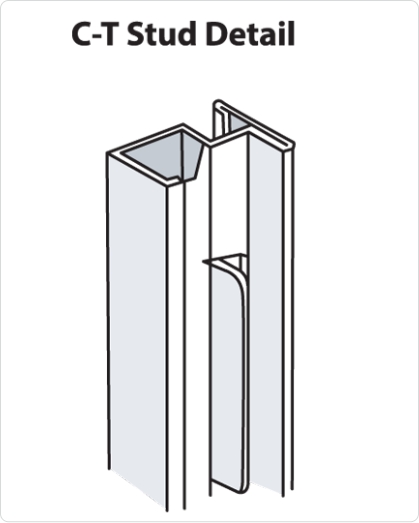 Shaftwall systems are used to aid in the construction of elevator shafts, me­chanical shafts, stairwells, air return shafts and horizontal membranes. The system is designed to use with 1" gypsum board. Telling's shaftwall is available in 2 1/2", 4", or 6" sizes. Shaftwall is available in 18, 33 and 40 mil thicknesses.
Installation Instructions
Blocking a metal stud wall refers to installing a short piece of stud horizontally between the vertical studs. The purpose of blocking is to provide an attachment support point for mounted construction features like shelving, frames, cabinets, railings or other fixed hardware.
Cut C-T studs 3/4" less than the height of the opening
Cut 1" panel 3/4" less than the height of the opening
In structural steel-frame construction, install J track sections before applying spray-on fireproofing
Joint compounds should be applied at ambient temperatures above 50°F (10°C) with adequate ventilation
Use Type S screws for 25-gauge steel framing. Use Type S-12 screws for 20-gauge (or heavier) steel framing
It is important that the job structural engineer approves the type, size and maximum spacing of track fasteners to meet the design load requirements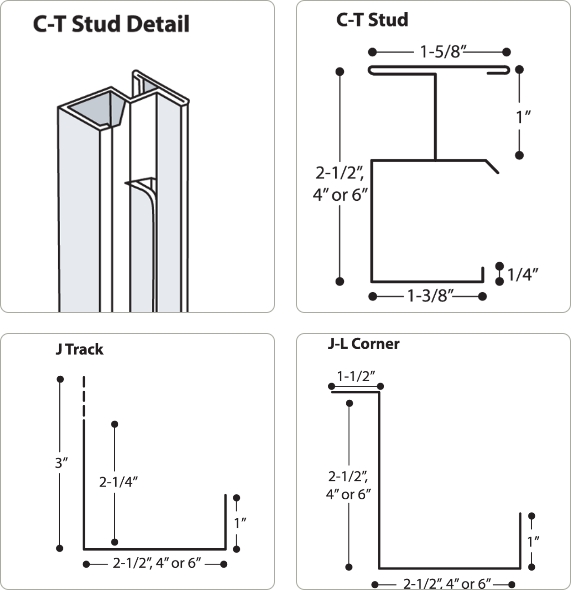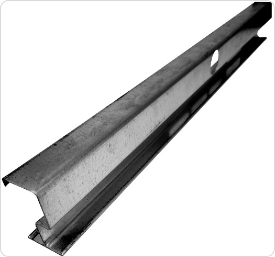 AISI North American Specification [NASPEC] S100-07 with 2010 Supplement
IBC 2006, 2009, & 2012 Compliant
Non-Structural framing is produced to meet or exceed ASTM C645, A653, and A1003
Member of the Steel Framing Industry Association (SFIA)
Get more information on our products here.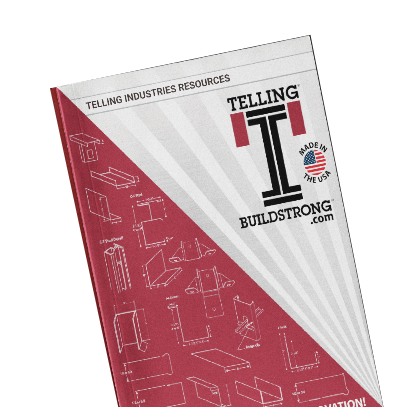 Architectural Technical Product Information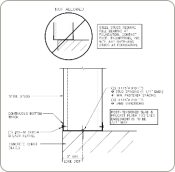 These resources include 2D and 3D CAD drawings, CAD models, and technical data sheets. The CAD resources are designed to provide users with accurate and detailed information about the True-Rule product.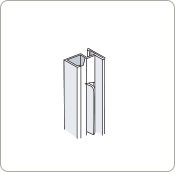 BIM (Building Information Modeling) resources are include BIM files, 3D models, and technical data sheets, providing users with detailed information about the product.
Our Certifications & Affiliations